Our Testing Process
Our state-of-the-art testing facility and highly trained staff guarantee that every FIBC we manufacture satisfies our clients' stringent requirements. Here is a closer look at the most important tests we conduct:
Melt Flow Index (MFI) Test
The MFI test is a crucial component of our quality assurance procedure. It measures the rate at which a polymer dissolves when subjected to heat and pressure, thereby revealing the viscosity and consistency of the polymer. These factors are crucial because they directly affect the durability, flexibility, and resistance to abrasion of the final product. Every batch of polymer we receive is subjected to this examination in our in-house laboratory. Ensuring that the melt flow rate meets our stringent requirements enables us to preserve the consistent durability and high-performance characteristics of our FIBCs.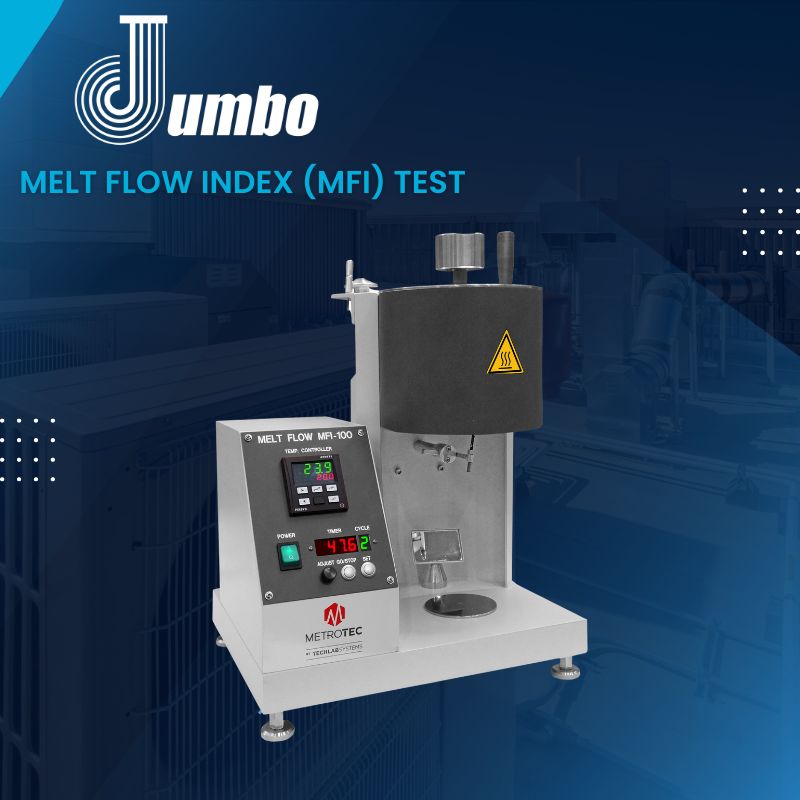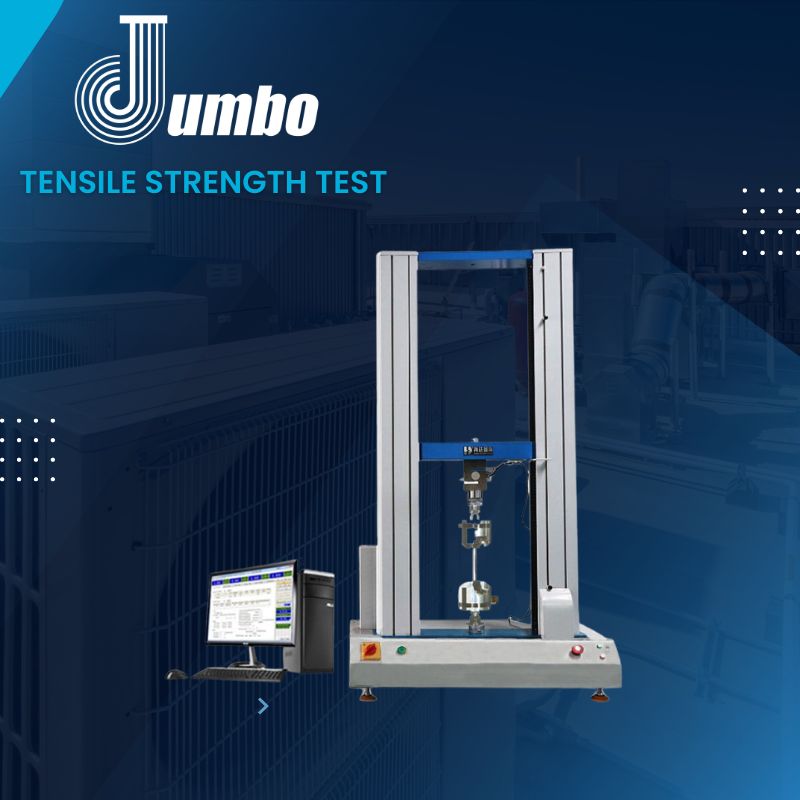 The Tensile Strength Test demonstrates our dedication to durability. This test is designed to determine the utmost amount of tensile stress that our bag components can withstand before breaking while being stretched or pulled. Using sophisticated in-house equipment, we evaluate the tensile strength of every component of our bags, from individual threads to woven fabric in its entirety. This rigorous testing ensures that our FIBCs can withstand the rigorous conditions of loading, offloading, and transportation, ensuring that all of our products are of consistent quality.
Outdoor use or storage of FIBCs can have a negative impact on their durability and dependability if they are exposed to ultraviolet radiation. We conduct exhaustive UV Resistance Tests to ensure that our FIBCs can withstand these severe conditions. In our sophisticated in-house laboratory, we expose our FIBCs to accelerated UV radiation to simulate protracted exposure to sunlight. By closely monitoring any changes in the material's properties, we are able to modify our manufacturing process to improve UV resistance, ensuring that our FIBCs maintain their quality even in harsh environmental conditions.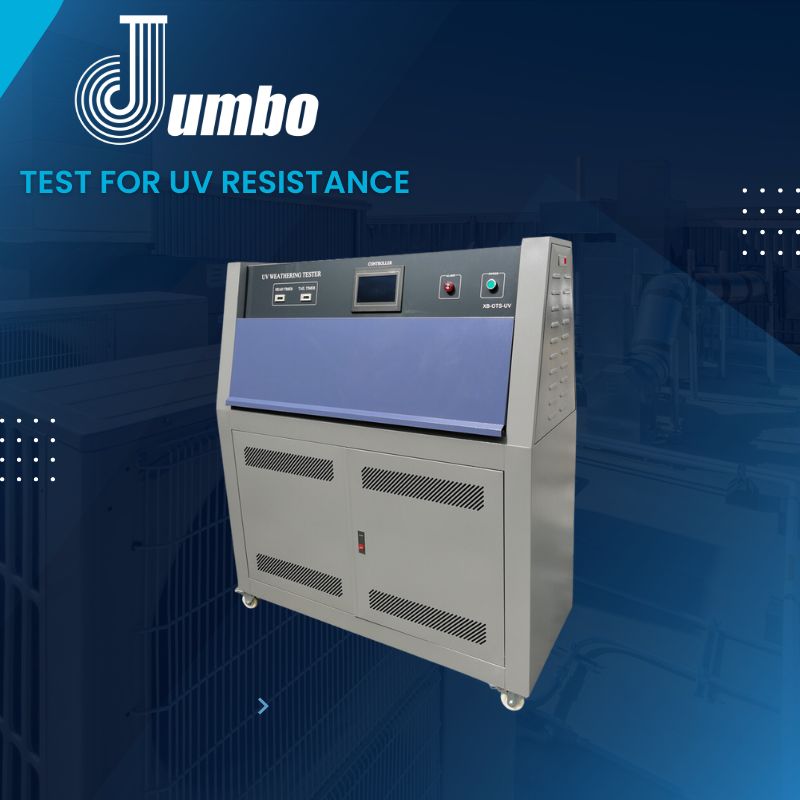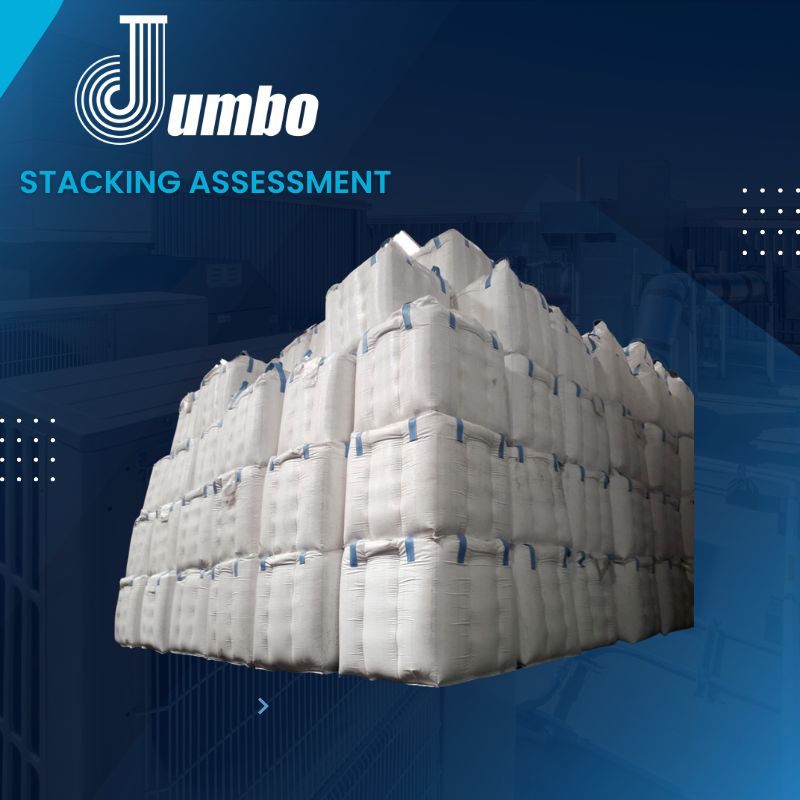 Transporting or storing our FIBCs frequently necessitates that they be stacked due to their practicality. The Stacking Test allows us to determine whether or not our FIBCs can maintain structural integrity under these conditions. We stack and load our bags in a controlled environment to simulate real-world conditions. This ensures that our bags can securely support the weight of others without collapsing or deforming, putting our customers' safety and convenience first.
Our devoted team of specialists performs each of these tests with the utmost precision and care using cutting-edge equipment in our in-house laboratory. Our dedication to delivering products of the highest quality and efficacy is underlined by this rigorous testing methodology. By selecting Jumbo Plastics industry, you are selecting a partner who places quality, safety, and your satisfaction at the center of all that we do.
At Jumbo Plastics Industry, we don't just manufacture FIBCs; we also construct trustworthy solutions that our customers can rely on, as confirmed by our rigorous in-house testing procedures. Trust in our commitment to quality, as we continually strive to satisfy your needs with the best products available.