Jumbo Plastics Industry is pleased to offer a vast selection of Sling Bag FIBCs, also known as Loop bags or Two-Point bags. These bags are the result of careful engineering and inventive design, and were created to handle and transport large loads with relative ease.
Our Sling bags serve as the ideal packaging solution for a vast array of materials and products, as their exceptional versatility makes them an indispensable instrument in a variety of industries, from the construction and chemical to the mineral and agricultural sectors. Our Sling Bag FIBCs are meticulously crafted from premium-grade Polypropylene (PP), a material renowned worldwide for its exceptional durability, tensile strength, and resilience. This high-quality material ensures that our bags can comfortably withstand hefty loads and resist tearing or puncturing, ensuring safe product containment and transport.
In addition, we offer our Sling Bag FIBCs in various configurations, recognizing that the needs of our customers are diverse and unique. They are available with or without side walls/panels, giving you the option to select a bag design that meets your precise needs. Whether you require a bag with sturdy side walls for added support and stability or a bag without panels for convenience of loading and unloading, we have the ideal solution for you.
Not only are our Sling Bag FIBCs durable and versatile, but they are also manufactured to the highest quality standards. Every bag that leaves our facility is subjected to extensive testing to ensure that it satisfies our stringent quality standards and your expectations. We evaluate the product's weight-bearing capacity, material quality, and seam strength, among other factors, to ensure that it provides optimal functionality, safety, and durability.
By selecting the Sling Bag FIBCs from Jumbo Plastics Industry, you are prioritizing safety and security above all else. With us, you can rest assured that your products will be packaged and transported safely, minimizing the possibility of loss or damage during transit. The superior construction, durability, and versatility of our Sling bags make them an excellent option for efficient and secure product transport.
Get in touch with our team today for more in-depth information on our Sling Bag FIBCs. We are eager to assist you in comprehending the wide range of benefits these bags provide and how they can be seamlessly integrated into your operations. Trust Jumbo Plastics Industry to provide your business with high-quality, dependable, and customized packaging solutions.
Loop Options
Filling Options
Discharge Options
PE Liner Options
Loop Options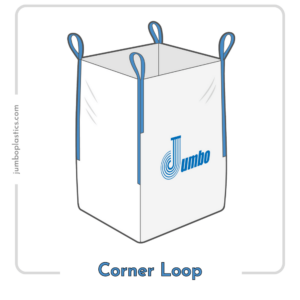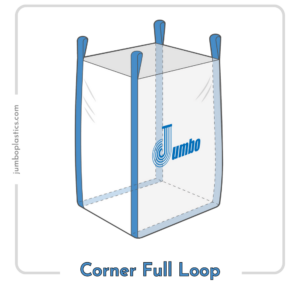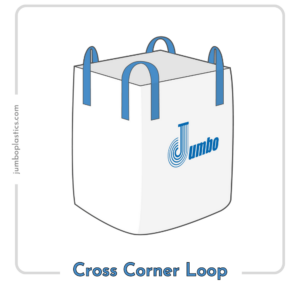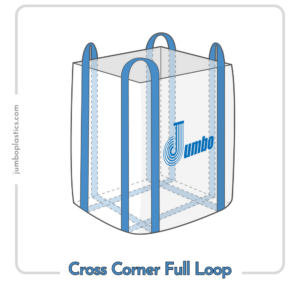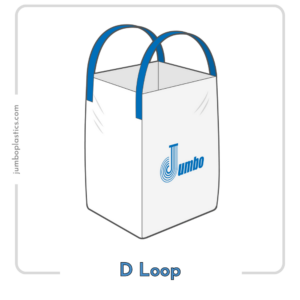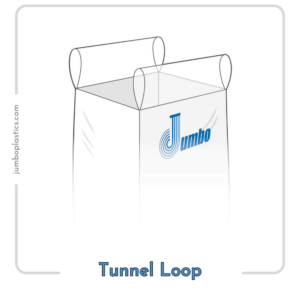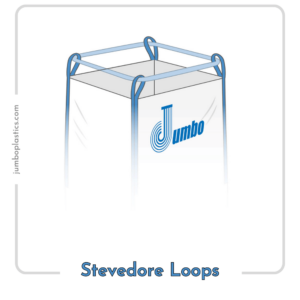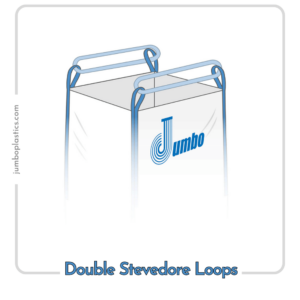 Filling Options
Discharge Options
PE Liner Options