Type C Bags (Conductive & Antistatic)
Jumbo Plastics Industry is an industry leader, specializing in the production of Type C bags of superior quality. These bags, which include Conductive and Antistatic variants, are designed explicitly for the secure transportation of highly sensitive materials. During filling or discharging processes, these materials are susceptible to accumulating significant static electrical charges. In such cases, our Type C bags provide a safe and efficient packaging option.
Our Conductive Bags are a testament to innovative design and cutting-edge technology. They feature a construction made up of PP (polypropylene) fabric meticulously interwoven with conductive tapes. These conductive tapes form a comprehensive mesh-like structure within the body of the bag, acting as a conductive matrix that ensures static dissipation. This design mechanism allows for the secure and stable handling of sensitive products.
These Conductive Bags are equipped with distinct black grounding points. These grounding points play a vital role in the filling and emptying processes. To dissipate static charges effectively, one of these grounding points must be properly grounded. This precaution is essential for preventing discharge ignition or potential combustion, particularly in hazardous environments or when handling flammable materials.
Similarly, our Antistatic Bags are the result of advanced engineering and specialized treatment. These bags are made from materials that have been specially treated to prevent the accumulation of static electricity. The design of these bags takes into account the need for the secure transport of any potentially static-generating hazardous materials. These bags' innovative design and sturdy construction make them a safe and reliable means of transporting such materials.
At Jumbo Plastics Industry, we hold ourselves to the highest quality control standards for all of our products, Conductive and Antistatic Bags included. We guarantee the superior quality of every component used in the construction of these bags. All of these components, including the fabric, conductive tapes, grounding tabs, and antistatic tapes, are subject to rigorous quality checks. In addition, each bag is subjected to rigorous testing to ensure it provides the highest level of safety and efficacy under all conditions evaluated. This rigorous process reaffirms our dedication to customer safety and satisfaction.
Our Conductive and Antistatic Bags are the most secure and dependable means of transporting potentially dangerous goods. They provide continuous grounding or antistatic protection during filling and discharging, preventing the accumulation of potentially hazardous static charges. These bags are the optimal option for transporting sensitive materials safely and efficiently.
Contact us right away to learn more about our cutting-edge Conductive and Antistatic Type C Bags. Our knowledgeable staff is available to assist you in comprehending their features and benefits, as well as how to best utilize them for your particular requirements. At Jumbo Plastics Industry, we are committed to delivering packaging solutions that ensure the safety and integrity of your products.
Technical Specifications For Type C Bags
For Square Design: (Flat Fabric)
| Dimension | Fabric Weight | Lamination | Lamination Thickness |
| --- | --- | --- | --- |
| 70 - 145 cm | 60 – 260 GSM | Inside, Outside, Both sides | 15 – 65 micron |
For Tubular Design: (Circular Fabric)
| Dimension | Fabric Weight | Lamination | Lamination Thickness |
| --- | --- | --- | --- |
| 150 – 200 cm | 100 – 260 GSM | Inside, Outside, Both sides | 15 – 65 micron |
| Width | Loop Weight |
| --- | --- |
| 25 – 100 mm | 25 – 80 GSM |
Loop Options
Filling Options
Discharge Options
PE Liner Options
Loop Options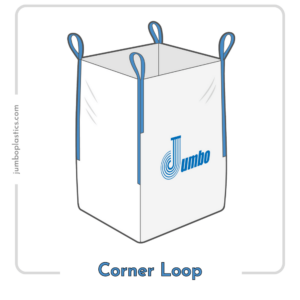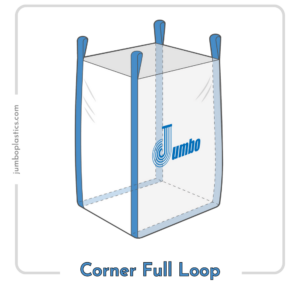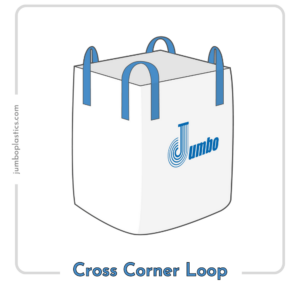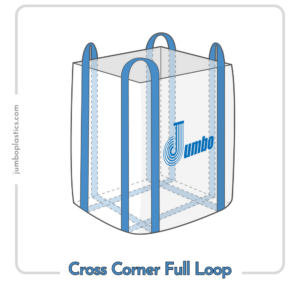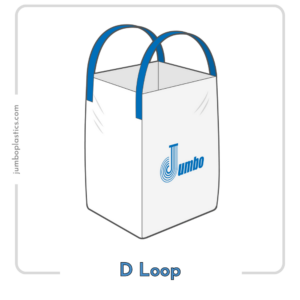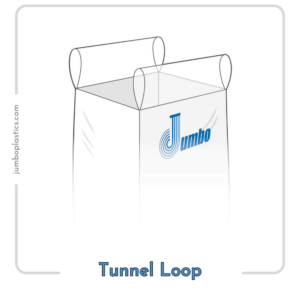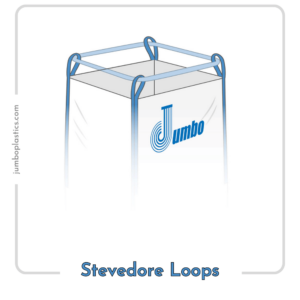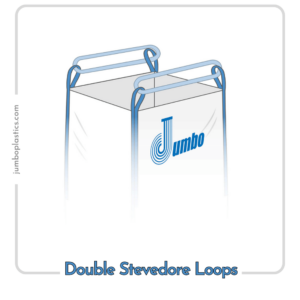 Filling Options
Discharge Options
PE Liner Options