At Jumbo Plastics Industry, we understand the significance of the safe and secure transport of your products. In order to meet this crucial demand, we offer a vast selection of Polyethylene (PE) liner constructions and attachment options for our Flexible Intermediate Bulk Container (FIBC) bags. These PE liners and their varied attachment options have been meticulously designed and tailored to satisfy the specific needs of a wide range of applications.
Our variety of PE liner constructions provide robust protection for your products and are suitable for a wide range of applications, from the storage and transportation of food-grade products to the cautious handling of potentially hazardous substances. The liners function to produce an additional inner layer within the FIBC bags, protecting the integrity of the contents from contamination, moisture, and other potential adverse conditions during storage and transport.
Concurrently, the variety of liner attachment options, such as tabbed, shaped, glued, and loosely inserted, offers flexibility and convenience during bag use. The proper attachment option can substantially facilitate the installation and removal of the liner, thereby enhancing the user experience and operational efficacy.
Our knowledgeable team is readily available to assist you in navigating these options. They can assist you in identifying and selecting the PE liner construction and attachment option that best meets the requirements of your application. Our team has a thorough understanding of the benefits and potential drawbacks of each option, allowing them to provide you with trustworthy, individualized guidance.
At Jumbo Plastics Industry, we have a firm belief in the importance of customization and its role in delivering effective, efficient, and secure solutions for every application. Our team is devoted to providing you with FIBC bags of the highest quality that are meticulously customized to satisfy your specific requirements, including the careful selection of liner construction and attachment options.
Technical Specification of PE Liner:
| Width | Liner Thickness |
| --- | --- |
| 25 – 215 cm | 50 – 150 micron |
PE Liner Options
TYPES OF LINER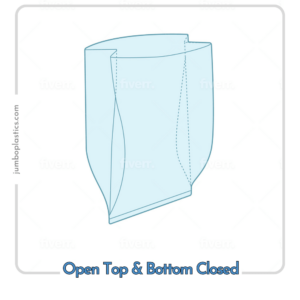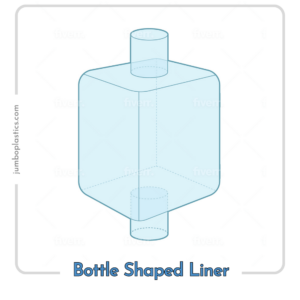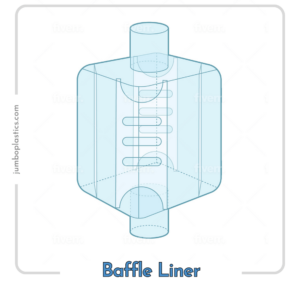 LINER ATTACHMENT OPTIONS